News
Nebraska Defeats Northwestern In Two Languages in Big 10's First Football Broadcast In Spanish
Kansas City Chiefs broadcasters give Nebraska fans high marks as university hosts its first Spanish language play-by-play
Saturday, October 5th 2019, 11:13 PM MDT
by
Updated:
Sunday, October 6th 2019, 5:17 PM MDT
LINCOLN – Nebraska became the first school in the Big 10 Conference  to offer a Spanish-language radio broadcast for Saturday's football game and it ended much to the liking of play-by-play announcer Oscar Monterroso.
Monterroso: "It was exciting. What a way to win the game 13 to 10. That last minute field goal, the interception, you know, a backup quarterback coming onto the field. It just had everything."
Nebraska won with a walk-off 24-yard field goal by Lane McCallum following a Lamar Jackson interception. Backup quarterback Noah Vedral led the winning drive.
Monterroso said the stadium is beautiful and the fans are amazing.

Monterroso: "I heard great things about the crowd and that's something I was really, really looking forward was seeing the fans and feeling the energy and fill myself with that energy during the broadcast and be able to pass that on to the ears of our listeners. It wasn't hard. The fans just make it awesome. It was just awesome."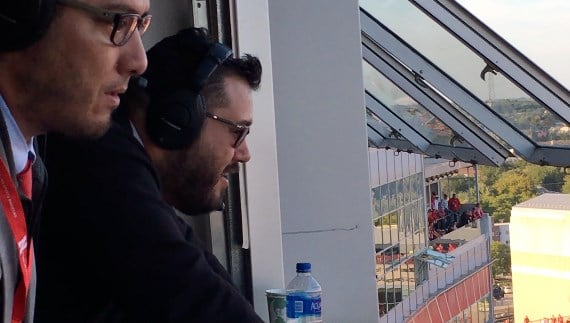 Nebraska had an estimated Hispanic population of 216,000 in 2018 and Coach Scott Frost said earlier the broadcast will further accent Nebraska as one people, one heart beat.
Color commentator Enrique "Kike" Morales said there are opportunities to bring cultural images to the game.
Morales: "There was that pause when it looked like a hot potato type of thing. We mention the hot potato and then we say it's like when you take a tortilla out.
Morales: "We implement that to make sure we make it look and sound, you know, that is part of the culture."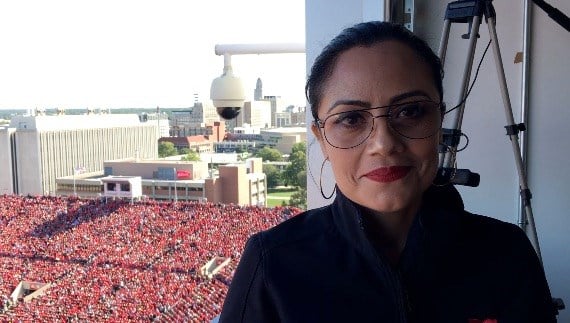 The Spanish broadcast was organized by Flood Communications and was live on Lobo 97.7 FM with the Huskers Sports Network.
Marina Rosado, evening anchor of  Telemundo Nebraska, said her audience wants to support the Huskers and the broadcast can include them in the game-day atmosphere.
Rosado: "Because you know you have to use different words to describe every single moment of this game to create more excitement. The Spanish language is very rich in terms of words, but they are using, obviously the imagination of the audience."
That atmosphere includes a victory over Northwestern and a lot of voices saying Go Big Red.