News
Plans Underway for New Extended Care at SRMC
Sidney Regional Medical Center is in the process of adding a brand new 63 bed Long Term Care Facility adjacent to the new hospital.
Friday, February 11th 2022, 9:31 AM MST
SIDNEY - SRMC recently conducted multiple community meetings on the project, not only to provide information about the new facility, but to hear questions or concerns from the public.
The cost of the proposed project is expected to be about $19.8 million. Included in the plans is the addition of care for dementia or memory patients, which is presently unavailable locally. The entire new facility would be connected to the hospital so that residents would have easy access to out-patient and emergency services.
SRMC says that the current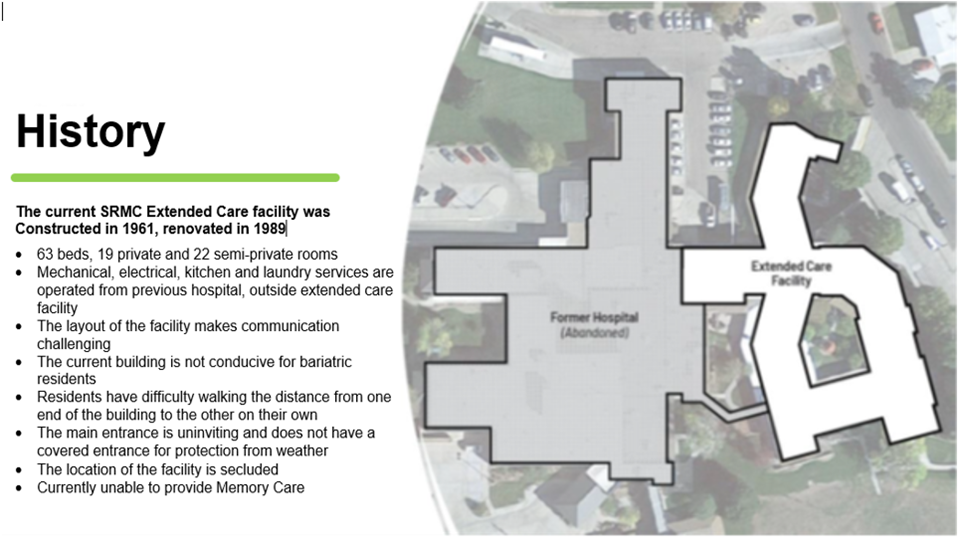 long-term care facility, located next to the old hospital at 549 Keller Drive, is in need of extensive renovations. SRMC CEO Jason Petik tells News Channel Nebraska "Our current facility, much like the old hospital, needs some renovation, and we've looked into a couple of different ways to do that. And the dollar amounts to be put into an inefficient building is significant. We would need to put close to $8 million, $10 million into basically roofing, windows, flooring, paint, those kind of things. And it wouldn't really improve the quality or improve the efficiency of the organization for the residents.
Petik say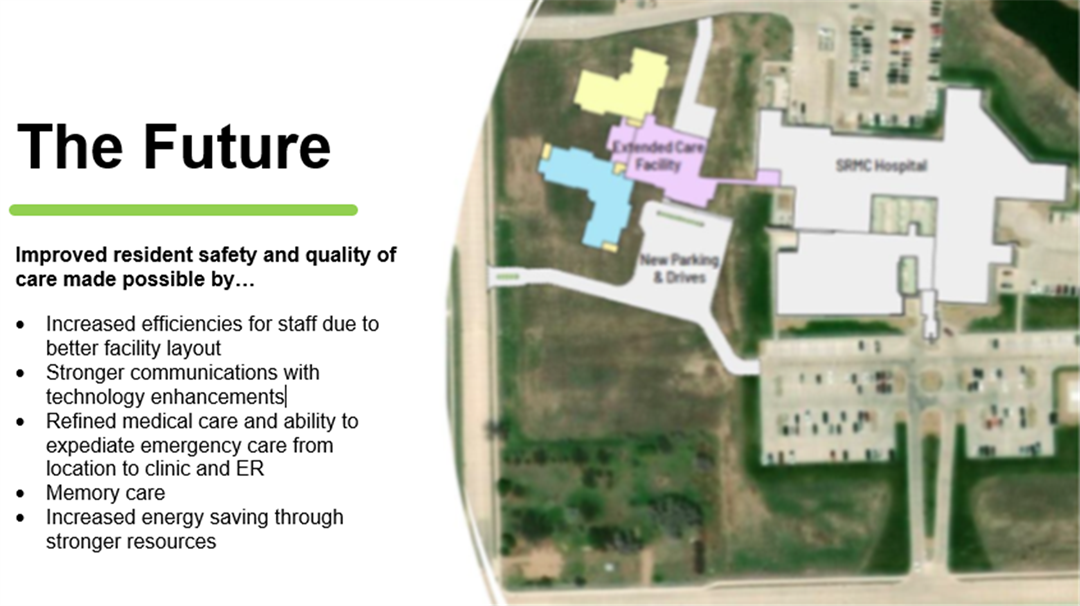 s bringing the Nursing Home out to where the new hospital is, was always the plan. But those plans changed along with the change with Cabela's. "We've been working on this, the board's been diligently working on this, for five or six years now trying to figure out how do we make it work, and we believe we've found a way to pencil that in and make work now," Petik says.
To finance the venture, SRMC has submitted an application to the USDA for Long-term funding. That application is still going through the process at the present time and SRMC should hear an answer soon. According to Petik, SRMC would put up around $8 million in cash and says there would probably be some community fundraising conducted to assist with the project. He anticipates that they would finance around 40% of the project.